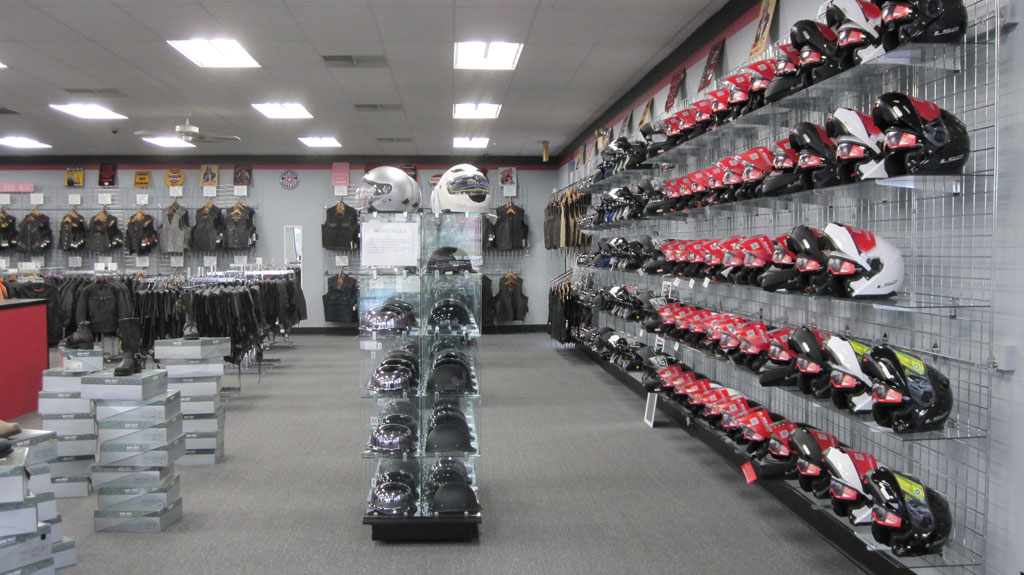 We carry many motorcycle helmets in stock.
Our goal is to fit you with the right helmet for your head and budget. Because we are bikers, we are experts at helmet-fitting and our selection is wide enough to get you the helmet that fits your head right.
What is your head shape? Round? Oval? Semi-oval? Extra-large? Extra-tall? No worries: together we'll figure out exactly the helmet that fits you perfectly.
You won't need to come back and try again. Is the style of your helmet important to you? Through a lot of experimenting, we have picked the best styles from Bell, Vega, Daytona Helmets, Helmet City, Fulmer, LS2, Zox.
Speed and Strength.
We carry them in all sizes: from Junior to XXS to 5X.
Every biker has their own strong opinion on helmets. Whether you prefer a 'shortie' half (we have the best selection in town) or a 3/4 motorcycle helmet with a shield, or a full-face helmet or a modular (flip-up) full-face, we have your preferred style at great prices! We carry kids helmets too.
We also offer novelty helmets like germans, beanies and jockeys by Voss.
Renegade San Antonio truly offers the best helmet selection for Harley, Cruiser and Touring riders in San Antonio!