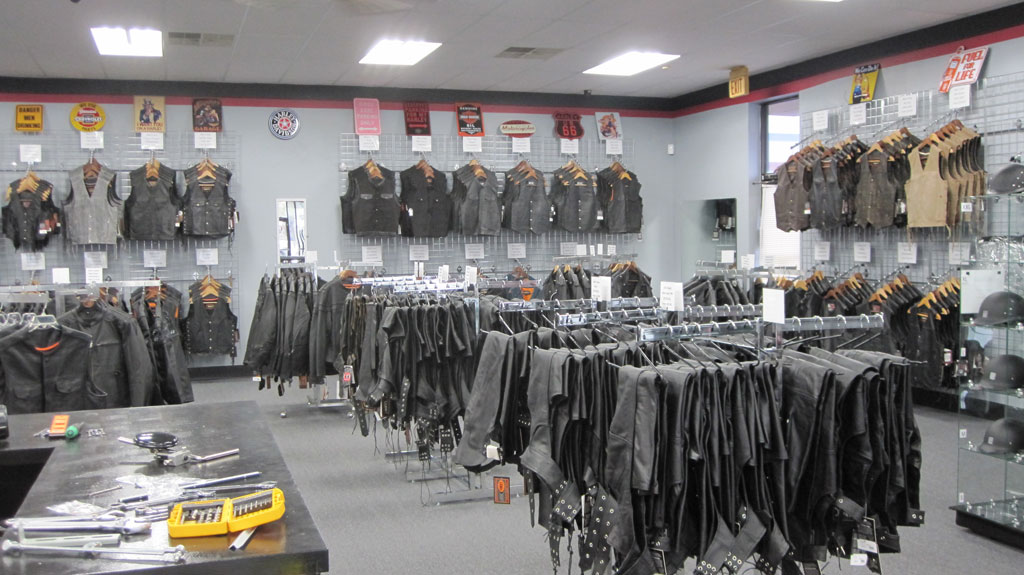 Renegade San Antonio carries a full line of riding gear and biker fashion accessories specifically for women.
In fact, a full section of our store is dedicated to the ladies. You will find leather and ballistic nylon jackets, leather vests, chaps, helmets as well as ladies tops and hoodies.
We also carry a full line of handbags, hair accessories, bandanas and other fashion statements.
As an extension of our 'Ladies Wear' section, we carry a full line of ladies riding boots and fashion shoes.