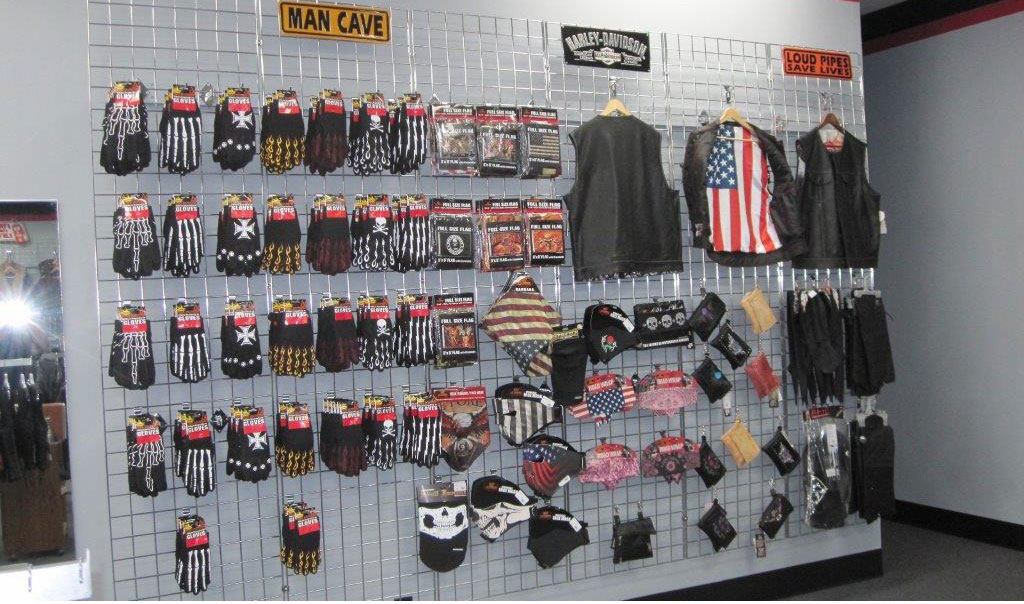 We take your hand protection seriously. We carry multiple types of leather gloves for all seasons.
We have full-length gloves for winter, with a high gauntlet that is wide enough to come over the padded sleeves of any winter motorcycle jacket and protect your wrists from harsh winds and cold temperatures.
We also carry full-finger leather motorcycles gloves, with or without patterned stitching, that will protect your palms and fingers from abrasion and are comfortable enough to accommodate fall weather.
Any line of gloves would not be complete without summer mittens: these well-ventilated leather mitten gloves keep the sweat away when you ride in hot weather during summertime.
Hand protection is highly relevant in motorcycling, whatever the season and the weather conditions. We work with top-of-the-line brands such as Daniel Smart, Olympia and Redline.
Gloves